China Digital Travel Show (CDTS), the only trade show in China for promoting travel marketing and technology products, will be held concurrently with the 2018 TravelDaily Conference (TDC). The event will draw more than 3,000 trade visitors representing airlines, hotels, OTAs, destinations and attractions, DMOs, tour operators, air ticketing agents, cruise lines, car rental firms and travel technology & marketing companies, as well as guests from investment firms. The attendees mainly hold positions in senior management, marketing, e-commerce, operation, sales, IT and other roles. More than 85% of them are decision makers or influencers.
Latest Attendees List >>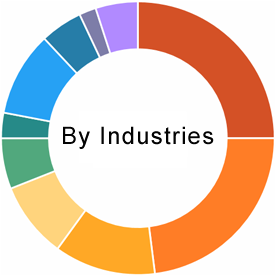 25% Online Travel
23% Hotels
12% Airlines
9% Theme Parks/Attractions/DMOs
6% Tour Operators/Air Ticketing Agents
3% Car Rentals/Cruise Lines
10% Travel Technology/Marketing Companies
5% Investment Firms/VC
2% Media
5% Others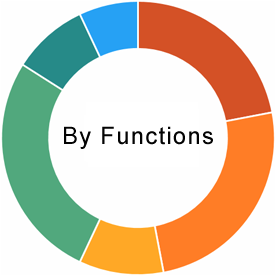 22% Senior Management
25% Marketing/Branding
10% Sales/Channel
27% E-commerce/Product/Operation
9% IT
7% Others
Why attend CDTS & TDC?
The only trade show for promoting travel marketing & technology products

In contrast to other tourism exhibitions in China, CDTS focuses on travel marketing & technology innovation products/services. Through conferences & exhibitions, the event provides accurate, in-depth and efficient communication opportunities between exhibitors and buyers.

A leading annual event in the global travel industry

With a decade-long history since its inauguration in 2008, TDC has become one of the largest and most influential events in the global tourism industry where industry veterans share the latest insights of specific sectors, where emerging trends, technologies and business models thrive, where crossover cooperation presents unlimited opportunities, and where innovative products & technological DEMOs will also be presented.

Targeted reach

Attendees and audiences are mainly mid-range or high-level executives responsible for marketing, sales, e-commerce, operations and IT in airlines, hotels, OTAs, destinations and attractions, DMOs and tour operators. Over 85% of them are decision makers or influencers.

Multi-level interactions

A series of interactive channels and events will be staged to maximize interactive opportunities with targeted clients and partners: Making Appointments through App, Meet with Investors, Meet with Buyers, VIP Dinners & Lunches, After Party.

A multitude of exhibition and sponsorship formats

Conference & Exhibition programs include keynote speeches, DEMOs, exhibition booths. There will be on-site branding and other formats of exhibition and sponsorship. Tailor-made marketing and sponsorship advice will be offered based on a close analysis of your products and marketing needs.
How to Participate?
How to Exhibit?

The exhibition will have designated areas for travel companies, travel technologies, marketing presentation and innovation hub. Raw Space, basic shell schemes and premium shell schemes are offered as options.

How to Sponsor?

More than 60 kinds of sponsorship are available, including speeches, exhibiting booths and on-site branding.

How to Buy Tickets?

As a CDTS buyer, you will have access to complimentary TDC tickets, VIP lounge, VIP lunch/dinner and other benefits. Buyers registration >

Travel companies that complete buyer's registration before July 20 will get complimentary CDTS admission, and other companies can enjoy early-bird price. Buy Tickets Now >