In contrast to other tourism exhibitions in China, the Digital Travel Show is the only trade show in the country for promoting travel marketing and technology products. It is projected to draw 2000-2500 trade visitors from airlines, hotels, OTAs, DMOs, tourist attractions and tour operators, with most of them holding positions in marketing, sales, e-commerce, operation, IT and other roles. More than 85% of them are decision makers or influencers.
Booths & Price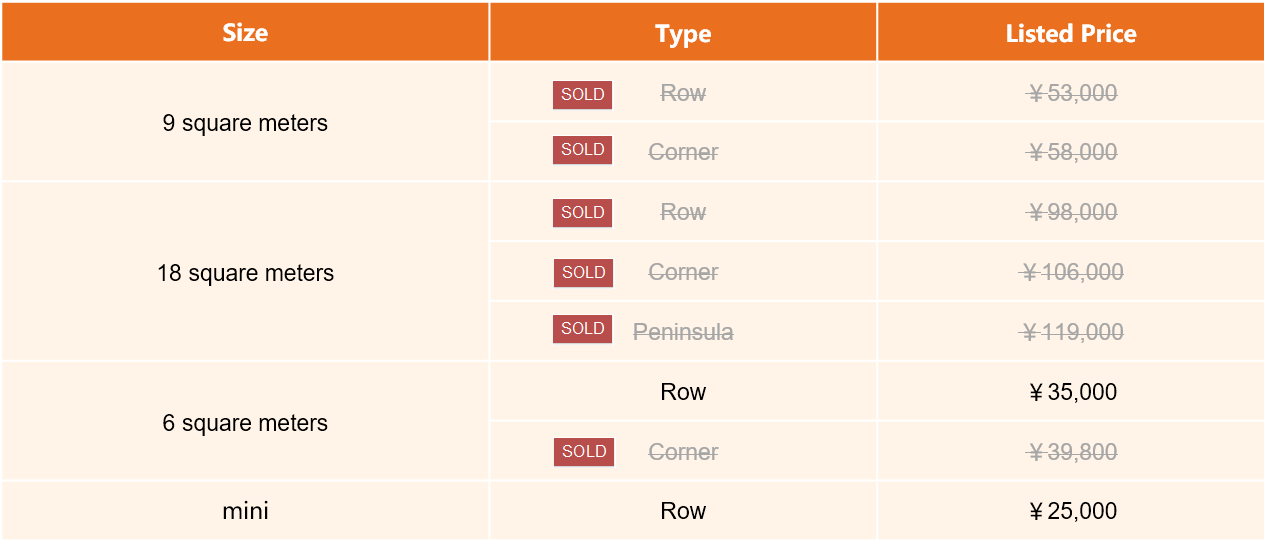 The Digital Travel Show will be held on Aug. 28-29.

The prices above apply to the standard booths provided by TravelDaily.

Other Benefits:
The exhibitor's logo, company introduction, product/service description and booth number will be displayed on the event website and WeChat Miniprogram;
The exhibitor's name and booth number will be displayed on the event catalogue and exhibition hall plan;
6sqm/9sqm booth buyers will have one complimentary all-inclusive ticket, and 18sqm booth buyers will have two complimentary all-inclusive tickets.
Value-added Benefits
In order to maximize the exhibition impact and improve interaction with professional visitors, TravelDaily will release promotion articles as value-added benefits before and during the exhibition.
Booth Promotion Procedure
Exhibitors need to submit their Application for Booth Activities to TravelDaily describing the products/solutions to be displayed. Failure to submit the form would be considered as waiving the right to this additional value-added benefit;

TravelDaily will propose a Booth Activity Timetable according to the application made by exhibitors;

TravelDaily will release the Booth Activity Timetable through official promotion channels before and during the exhibition;

The exhibitors can carry out promotion activities at designated booths according to the scheduled time and interact with participants.
Recommended Booth Activities
Keynote: Well-organized in-depth keynote speeches will better demonstrate the value of products and solutions, and will complement the exhibition of those products and solutions.

Consultation: Targeting the pain points in applying digital marketing or travel technology products and solutions, the consultations will draw in potential clients and generate targeted business leads.
You're welcome to consult TravelDaily for other alternatives if neither of the two offers above suits your needs.
Become an Exhibitor
Please submit the following information, call 0086 20 - 3165 0275; or email carey@traveldaily.cn,
Tailor-made marketing and sponsorship advice will be offered based on a close analysis of your products and marketing needs.