The 2019 TravelDaily conference & show will take place on Aug. 28-29 at the 7th floor of the Shanghai International Convention Center. The TravelDaily Conference will be held at Shanghai Hall 2 & 3 on Aug. 28, and the Hotel Marketing Conference (Shanghai Hall 2) and Airline Merchandising Conference (Shanghai Hall 3) will be concurrently held on Aug. 29. The Digital Travel Show will be held on Aug. 28-29 at Shanghai Hall 1.
The event will attract 2000-2500 middle- and high-ranking professionals from domestic and international airlines, hotels, OTAs, tourist attractions, DMOs, tour operators, air ticketing agents, cruise lines, car rental firms and investment institutions. They mainly hold positions in senior management, marketing, e-commerce, operation, sales, and IT and other roles, and over 80% of them are opinion-formers or influencers.
In addition to speech, booth and on-site branding, multi-level interactions like cutomized lunch and dinner meetings are also planned to serve individual marketing and promotion needs for clients.
Attendees List
Time: Aug. 28

Attendees: 2000+

Time: Aug. 29

Attendees: 600-700

Time: Aug. 29

Attendees: 600-700
Testimonials

Ming Foog
Regional Managing Director of Asia,Travelport
The event has improved year on year and this year was a big leap forward. Great to see continuous improvement. Different to previous years. We see a lot of new attendees. Good to make those connections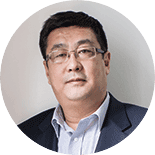 Ted Zhang
Co-founder & CEO, DerbySoft
China's tourism industry is moving from "Copy to China" to "Copy from China", and will surely become an important force around the globe as China became the second largest economy with its One Belt One Road initiative. In this context, TravelDaily provides the chance for travel professionals in the world and China to know about each other.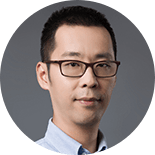 Yuan Lu
General Manager, National Solution, Gridsum
The TravelDaily event is where we can draw on collective wisdom and access valuable opinions to make the tourism market bigger and stronger!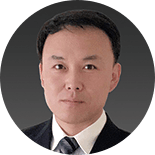 Eric Bai
Vice President, AppAdhoc
I am amazed by the commitment and concerted efforts made by different companies and attendees, regardless of their scale and ranks. We value every opportunity to participate in this event.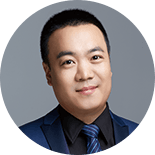 Alex Yang
Vice President, Sales Business, Beijing Yunji Technology
The event has brought together well-prepared industry professionals from various types of companies. They are distinguished in their respective fields, yet they are open-minded in discussion and don't jump to conclusions. Learning something new and meeting old friends are bonuses for me. I look forward to being there next year.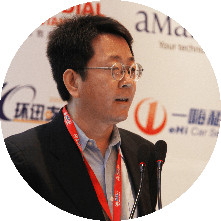 Roy Graff
CEO, Dragon Trail Interactive
TravelDaily Conference is on my schedule every year. I have witnessed the professionalism and efficient execution of the team work on the Tripshow Video Marketing Innovation, and I have also met three new clients from Switzerland, Canada and Hong Kong who were all attending the event for the first time. This also shows the increasing influence of TravelDaily beyond China.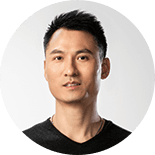 Lei Guan
CEO, Babel Technology
International participants, decision-makers and influencers, and quality industry insights are the three highlights in the TravelDaily Conference.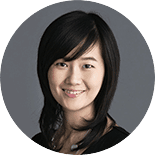 Cecilia Lu
Former Head of Travel, Tencent Social Ads
TravelDaily Conference has inspired me, as a speaker, to constantly learn from the forefront of the industry and improve our products.
Wenliang Guo
Former CEO Assistant, TalkingData
This year, the TravelDaily Conference remains the only choice where we can voice our opinions in the air travel industry. Ever since our first participation in 2015, I have encouraged my team to attend every event, and found nearly half of our clients through TravelDaily's events. Based on the key takeaways from this event, we will prepare ourselves for future development in the travel industry.