Ctrip has cemented its leadership in the OTA sector, at least for a while longer, with its edge as a pioneer in the market and the volume of users and resources it has amassed. What are the challenges and game-changing opportunities for Ctrip to tap the Internet economy further? 
Looking ahead, the third- and fourth-tier cities present high potential consumer markets, and the younger generations will become the ones with the most promising spending power. Meituan, in particular, is gaining momentum in acquiring new-generation customers from lower-tier cities. Given the disparity between high customer acquisition cost and low commission income, how would Ctrip tackle the difficulties in acquiring users from lower-tier cities? 
As the industry faces an economic slowdown, what Ctrip as an industry leader has perceived and discerned about consumer demand and new growth opportunities that may affect the future trends of tourism?
Speaker:
Jane Jie Sun, CEO, Ctrip (confirmed)
Moderated by: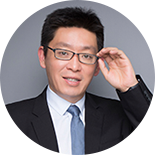 Charlie Li, CEO, TravelDaily (confirmed)